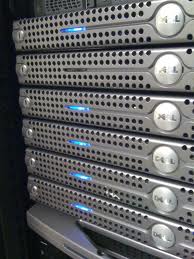 Although virtual servers or VPS run on the same software, the technology enables every server to function independently from the others. A VPS works as if it's in a separate individual computer, increasing the level of security and privacy of every server. Every VPS is independent from the other, so much so that it has a high level of privacy and rebooting or deleting one doesn't affect an of the others, even if they're all on the same server.
As Windows VPS supports custom Windows apps like PHP, ASP, and ASP.Net, with Access, SQL, or MySQL Server databases, most Linux VPS runs on Windows. VPS doesn't work that much in a different way on a Windows hosting platform, although Windows VPS offers greater flexibility and more features. For example, you can access different Microsoft Programs such as Visual Studio with Windows VPS. Internet Information Servers (IIS) are also used by Windows virtual servers. IIS reduces the difficulty in the system and protects individual websites from problems that may be encountered by other websites on the same server.
Users can make use of VPS hosting and Windows virtual server using a Remote Desktop access or the control panel which comes with the service you choose. Windows virtual servers usually run on Microsoft's Hyper-V technology and are ideal for all sorts of Windows application hosting, such as test and development environments, hosted desktop visualization, and almost all types of databases. The Remote Desktop feature as well allows users to have direct access to the server, which is why Windows virtual servers can be accessed and managed more efficiently.
Microsoft Access and SQL databases are moreover better supported by Windows virtual servers because of the Windows VPS hosting service that come packaged with it. Windows virtual servers function almost like dedicated servers without the added cost. Users of Windows VPS can install as numerous Web Hosting Service applications as they want. Most Windows virtual servers also present high storage and RAM capacities. With Linux VPS hosting and Windows virtual server, users can also make use of the Windows Firewall feature. The latest Windows operating systems have the firewall and Windows VPS servers prepackaged with them, making Windows VPS a really great bargain.
SAVVY E HOSTING provide solutions to all your sever problems. There are various benefits of Savvy Linux VPS like Free Cpanel with Yearly Signup, Parallel Virtuozzo Powered, Dedicated IP Address (es), SSH access, Install/Uninstall Programs or Services. With SAVVY E HOSTING you will get 100% satisfaction with best return on investment.