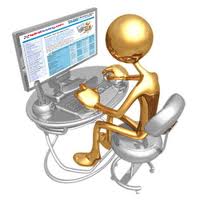 Basically, the name reseller means a person who buys and sells. In this case, reseller hosting Singapore is an attempt made by a middle-man or a reseller selling web space that is available on another's server. The present trend of today's market world depends solely on web space that is required to create blogs etc. People create a domain name and do web hosting to advertise their products online. There are various types of reseller hosting.
In the first instance, the middle man is considered the agent for a particular web hosting company. The advertisements of web space are advertised by the reseller and every person that buys this web space directly from the web hosting company, the reseller gets a percentage from the sale.
In the second instance, the reseller is the marketer of the company being hosted on the web. He advertises the services on behalf of the company and people buy web space through the reseller, but they have direct contact with the web hosting company for further assistance after they purchase the space.
The third case is when the reseller is the web hosting company itself; the customers buy the web space from the reseller who has bought from the actual web company for a lower price. If assistance is required the reseller provides this and not the company.
The best way to understand reseller hosting is that when the customers buy web space through the reseller he/she gets a percentage from the payment as a commission for selling space. In most cases, resellers purchase bulk quantities of bandwidth and space from the web hosting company and divide it into smaller chunks of space or bandwidth and sell it to customers. In these cases, the reseller is contacted for support.
All reseller hosting Singapore plans come with administrator control panel, allowing you to add, modify and delete unlimited web hosting accounts. Each web hosting account you create comes with cPanel and all of the features that cPanel offers. SAVVY E HOSTING reseller plans are backed by our 24/7 email support, giving you the support you need to run your business.