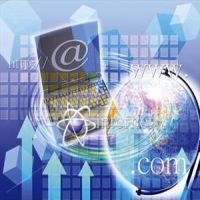 What is available today is seen as the best performing environment with regards to servers and a lot of this is due to the improvements in Windows Server technology. Web pages, which are the source of information about your products & services, content, come to us from a web browser. All the pages and database of your website are stored in web servers – computers connected to the World Wide Web. Web hosting service or Internet hosting service enables you or your company to own a space in the web server and make your websites accessible over internet.
The ability to do all of this is created by operating systems, the Web Hosting platforms. There have been recent breakthroughs in Web Hosting and the hosts are always looking to improve their services and provide cutting edge technology to clients. People and companies always require more and as technology advances and the Internet becomes stronger, there is always going to be further demand for new and more impressive technologies. In recent times there have been numerous advances in hosting web sites and these providers are always looking to provide customers with the most up to date technologies. This advance provides exceptional support for developers and Microsoft is fully behind its continual development and improvement.
What is known as a web hosting platform can usually be describes as an operating system whose primary task is to maintain the act of Web Hosting. Linux hosting and Windows hosting are the two types of Web Hosting platforms that are seen as the most conventional. Advancement in Web hosting software is carried out. The entire web hosting industry has greatly benefited from advances in the development of software for Web Hosting. It allows users to take benefits of automation facility of the creating accounts and also help to management of dedicated servers. These improvements have meant that Windows and Linux are closer and there are instances of inter-operability between the two. This means that which system is offered by a host is not as important to a client as it once was.
The company is aided by the software in a number of ways. Automation can reduce the time it takes to provide control and services from hours to minutes and the whole process becomes easier to control. Ensuring that monotonous tasks can be automated saving the time of system administrators. The Windows dedicated server software are Plesk for Windows, Helm for Windows, Easy Admin Exchange Control Panel, Cold Fusion MX, Anti Virus & Security Software to name a few. Similarly, the Linux server is supported by software packages including centos Linux, cPanel / Web Host Manager, Red Hat Enterprise, Anti Virus Software and Security Software, Fantastico De Luxe and Plesk for Linux.
The Web Hosts in the market compete with each other in providing the most up to date and latest technology to the clients. There has been a recent advancement in Voice over Internet Protocol technology in Web Hosting field. The new advancement has enabled anyone with a computer and a broadband Internet connection to communicate worldwide without paying the usual long distance fees.
The advances and improvements in Web Hosting have greatly increased the efficiency and effectiveness of the industry. All of these are fulfilling customer needs and serving the consumer purposes. In this respective regards .One major Web Host provider has created the "virtual rack" solution and its aim to offer the much liked private rack solution to clients who can only run a limited number of servers. It offers customers to have the full range of customization on their Web Hosting.
Once the customers are in a private rack, they can pick the servers they want. They can also pick which advanced network and security technologies with advanced firewall from the line of Cisco ASA firewalls or load balancers from server iron. With Virtual Rack, the customers can tell the Web Hosts how they would like their configuration to be, and exactly what IP arrangement they want. The Web Hosting industry is ever growing and coming up with new technologies to serve their customers better.