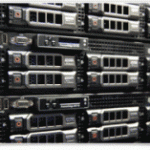 When choosing a best hosting plan for business such as a dedicated server hosting. There is lots of confusion in the people's mind which hosting plan is best for our businesses either managed or unmanaged dedicated server. There is lots of myth about the managed and unmanaged dedicated server. The physical servers that actually store data are called Dedicated Servers. These servers have a processor, hard drive and memory and their functions are similar to a personal computer.
Dedicated servers are of two kinds:
1)    Unmanaged Dedicated Server
2)     Managed dedicated server
The Managed and Unmanaged dedicated server are two types of dedicated hosting services.. Many hosting providers' offers both managed as well as unmanaged dedicated servers. With both a managed and unmanaged dedicated server, you are simply renting the server from the hosting company; you have not bought it outright.

Managed dedicated server:-
Managed dedicated server is a service that includes the hardware, software, and ongoing upkeep of a dedicated server. A managed dedicated server hosting packages the host will ensure all the technicalities of keeping servers up-to-date and running smoothly are done. If the server goes down, the hosting company will get it back online for you. The hosting Provider Company entirely managed and taking care of the servers technical aspects. Is there any technical difficultly occurred or some technical issues or sometimes unforeseen occurred during when developers working on functions of the dedicated hosting server. With a managed dedicated server, you have not to worry about cPanel at all; hosting Company taking care of everything cPanel can offer such as backups, cPanel runs seamlessly on Linux dedicated servers, allowing you to make changes to your site, email and more all in one place.
Security is a very large factor in choosing the Managed dedicated hosting company and server. By managed web hosting server solution offers by hosting company must taking care of the security for the Client. The Client is no longer responsible for generating CSR's, installing SSL certificates, and monitoring their network resource usages, Network monitoring, system resources and system hardware monitoring, are all taken care of under the Managed Hosting Server Services. Managed web hosting services are available on Windows dedicated servers and on Linux dedicated servers.
Data migration is also taken care of with a Managed dedicated server, Managed Web Hosting Servers also provide the DNS Configuration on the server level, all Linux dedicated servers and other managed dedicated servers located in an energy-efficient grid.
Managed dedicated server hosting comes in a few different levels depending on the dedicated server company. Some companies offer a fully managed plan, a managed plan, and a self managed plan.
Fully Managed: Dedicated Server Company provides all the necessary maintenance. The company does all the updates, reboots, upgrades, and monitors the web hosting.
Managed: This level of dedicated server hosting is the fully managed plans. The customer has limitation which depends on the guidelines that the company sets. It includes reboots and patches. The dedicated server host provides all the necessary updates to check with the company.
Self Managed: This type of managed dedicated sever hosting involves the host company the least. The customer completes all the major tasks while the host only monitors it.
Unmanaged Dedicated Web Hosting explained
In teams of unmanaged dedicated web hosting, the user is the server administrator. This permits the user the greatest amount of control and flexibility. The customer can update software, applies necessary patches, performs kernel compiles and operating system restores, installs software, and monitors security. In dedicated server, the consumer is solely responsible for day-to-day operations and maintenance. The service provider, monitors the network, repairs hardware problems, and troubleshoots connectivity issues. Also, some service providers offer partial management of services, such as network monitoring, software upgrades and other services, but leave the general duties of the server in the hands of the client.
An unmanaged dedicated server is best for someone with server management experience. Because not having the necessary services configured properly may result in serious system failure. These are the reasons that make unmanaged dedicated hosting only recommendable for people with solid server administration background or for web developers that need custom applications for their web sites, or a customized environment.
Unmanaged Dedicated Web Hosting is recommended only for those people who have solid server administration experience as it provides root access to the server.
Find the best package along with the usual considerations of price, disk space, bandwidth, reliability and speed from our detailed list of Unmanaged Dedicated Server Hosting companies.