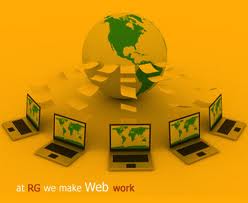 Starting up your own venture, looking for a host for your first company page, looking for shaping your dreams big then you are at the very right place my friend. Savvy e Hosting, Singapore is the right place to start floating your company boat into the ocean of Internet.Savvy e Hosting can really help you in establishing an image in the world of web hosting. It offers services like Shared Hosting, Windows Hosting & Reseller Hosting. Choosing right hosting service provider is among the most important issues you need to bear in mind when you talk about establishing an image for you and your business since it is closely inter-connected with success
The business industry is getting highly competitive and brand promotion through internet marketing is the major mode of promotion activities that require high bandwidth servers to support your websites. Savvy e Hosting are specializes in providing hosting services in high quality affordable web hosting plans. Unlike other hosting companies, it provides true 24/7 fast support, 30-days money back guarantee and 99.9% uptime guarantee with compliments to our service level agreement.
Internet has opened the path to success for many small and new businesses. This is because the marketing cost associated with the Internet is relatively lower compared to the traditional brick-and-mortar businesses. Techniques such as email marketing, social marketing, web marketing and affiliate marketing to name a few have been highly-praised as the future of the business industry. The ROI of an Internet marketing campaign is huge since there are millions of potential users out there waiting to buy the right product and service. By establishing a positive image among these users, you will be able to enjoy huge volume of traffic and subsequently, huge sales volume. By having a good website that is user friendly, you will have laid the foundation to a great marketing campaign. Still, it isn't merely enough if you do not have a reliable hosting company to provide you with the services you require.
You can take heart in knowing that there are many more quality web hosting Singapore companies out there providing big solutions for small businesses everywhere. Having a website is only part of the process. Without a viable and reliable hosting provider, your online business portal will not be able to flourish and expand. If and when needed, you can always integrate your online marketing solutions with traditional and conventional methods to get the best out of both worlds.