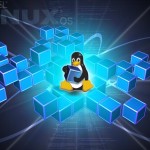 In this era the maximum use of internet and internet based technology is obtained a possibility of maximum use of high server technology like web hosting, server hosting. On the Internet there is a big argument over which operating system is the best for web hosting. In any kind of server technology it is very essential to know about the basics of the different servers and understand the technical configuration. The most confusing decisions about the web hosting which platform is compatible for the server There are a number of different choices out there but the main two are Linux and Windows web servers. Windows Hosting while others offer Linux Hosting.  We are exactly not knows that what are the differences between the two hosting platforms.

Windows is an operating system created by Microsoft especially for servers. These operating systems allow true integration with Microsoft's products and also allow web sites to run Active Server Pages (basically computer scripts for dynamic web site content). Windows hosting should be used if your website is going to be using Microsoft Features Windows is best for new administrators because of its simple user interface. If you are planning to have a website that utilizes databases, you will also want to use Microsoft hosting Websites in which you can interact with your visitors or customers often work the best under Windows Hosting. Visitors can easily access databases; you can easily implement online chat services and so many other interactive features. These features often perform better on Windows Hosting platforms than Linux based.
Most of the websites can use ecommerce features With Windows hosting services. Windows based hosting platforms are known for being extremely user friendly and interactive. Websites that were created to be hosted on Windows servers can be difficult to convert so that they can easily be used on a Linux server. It is generally not as difficult to change a website originally hosted on a Linux server so that it can be moved to a Windows server. This may be something which you want to consider when planning your website or deciding between Windows and Linux hosting services for your business.
Linux operating system is additional software is generally free or low cost; APF Firewall, Apache, Send mail, BIND and much more. Linux servers are very hard to administer compared to Windows. Everything is done through remote shell access such as Dos, remembers Dos there are no such pretty interfaces or buttons to click on – just a huge amount of commands. Although with all this console power you have much more control of your actual server compared to Windows.Linux platforms have gained a reputation in specific for providing both stable and reliable hosting services. Customers with websites hosted on a Linux server can rest assured that their websites are secure. Hosting services are typically also very powerful and dependable.
This is something any hosting customer looks for. Again, Windows hosting typically offers a high level of security and reliability. However, Linux has gained a top reputation for being able to provide stable, reliable and secure hosting services. Linux operating server are not commonly used as windows so they are more secures.If your website is much like a brochure that is placed online, you may want to use Linux hosting. The stability of Linux will handle such a website very well. Your website can still include some interactive features. For example, you can use online enquiry forms and other similar forms and applications. Linux hosting is also compatible with ecommerce features.