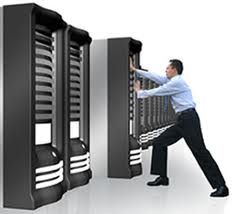 The term reseller is used for the person who buys and sells. In web hosting the term reseller hosting is very popular. Basically the reseller hosting is the marketer of the company being hosted on the web and a reseller selling web space that is available on another server. People create a domain name and do web hosting to advertise their products online.
Reseller hosting is also known as website flipping. In this kind of process, a reseller buys up the web space and the domain, adds more value by increasing the revenue and improving the conversions and resells it for huge profits.
There are different types of reseller hosting services. Reseller Hosting Market is divided   in two distinct types of customers and for that two types of plans and services are available for them. The first customer is someone who owns multiple sites but doesn't want a lot of separate hosting plans to keep up with. The second customer is the owner of a hosting company. The reseller is the web hosting company itself; the customers buy the web space from the reseller who has bought from the actual web company for a lower price.
The best way to understand reseller hosting is that when the customers buy web space through the reseller he/she gets a percentage from the payment as a commission for selling space. Resellers are provided with access to completely automated systems without the usual technical responsibilities and operating costs. In most cases, resellers purchase bulk quantities of bandwidth and space from the web hosting company and divide it into smaller chunks of space or bandwidth and sell it to customers.
Pricing: The reseller hosting packages are ideal for those who want to have multiple websites within an account for the reason of managing them in a better way. This is also much cheaper than VPS or the dedicated server hosting. Generally, reseller hosting services use shared servers, but these servers are always of high specification so that the websites never face downtime problems. Such a system is ideal for you if you cannot afford a dedicated server or a VPS and yet want good uptime service for your website.
Reseller hosting is straightforward and cost-effective with reseller coupons. Resellers are within the organization of employing their allotted bandwidth and hard drive space to host other people's domains. They pay a monthly fee for server space then turn around and sell that space to third parties for a profit.
The object of flipping websites is buying weak websites and building them up before selling it for a profit. In most cases, the website is used by a start-up company to build sites from the basic level and increase its value by adding more benefits to it. When it has reached a high level, the site is sold for high profits. This is reseller hosting and web flipping involves in order making huge profits in online business by not actually selling products but space.
Reseller plans because they do not need to offer all of the services such as Private label branding. They are essentially shared hosting accounts that allow for several domains. As you can see from this discussion the hosting industry has many customers with different needs. The Reseller and Shared hosting markets are converging the meet the demands of the customer with multiple websites. Entrepreneurs, webmasters and web site developers who engage a reseller web hosting program have the potential to earn recurring revenue by offering complete web hosting services to clients, without the usual expense of operating a full-fledged web hosting business.