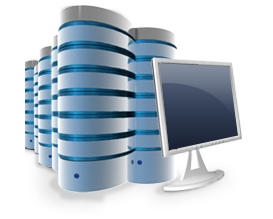 Whenever you looked for web hosting server or service provider for hosting your web page, you definitely might have heard about Windows Hosting and Linux Hosting. But it is important to know the difference between two in order to serve the best experience to your website visitors.
Windows platform hosting is used when you want to incorporate Microsoft features in your website or portal. Online chatting features and services where users have to access database, windows server serves best in comparison. Reliability and security is of course one of the key feature of windows hosting, but not as of in Linux hosting.
Linux hosting in comparison to windows hosting possess much more reliability and security features. Managed dedicated server such as Linux hosting provides a top-geared environment to the client to trigger mission critical sites. It includes ecommerce and database application, cooperative information system, domain emails. Linux is also good for one who is looking for a power and freedom of administering and running their own web server remotely, there are unmanaged dedicated servers from Linux.
Both the Linux hosting and Windows hosting provides a secure, powerful and reliable hosting platform. Windows and Linux hosting will both work with ecommerce websites which is good news for businesses.