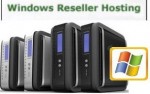 The term reseller hosting mainly a type of webhosting when a person can sell webhosting services to other individuals using the resources (bandwidth, disk space, etc.) allocated to his/her hosting plan. Resellers are usually using WHM (Web Hosting Manager) to manage hosting accounts on the server.
"Reseller hosting" is a fictional concept. It's always been a marketing term not a technical specification. The term "Reseller" lacks technical specification or specific set up that would distinguish it as a hosting type. But at the same time "Reseller Hosting" is a multi-million dollar industry.
What is Reseller Hosting? The Reseller hosting is where you are given a certain amount of disk space and bandwidth just like regular web hosting. Reseller hosting is a form of web hosting wherein the account owner has the ability to use his/her allotted hard drive space and bandwidth to host websites on behalf of third parties. The reseller purchases the host's services wholesale and then sells them to customers, possibly for a profit. A certain portion of hard drive and bandwidth is allocated to the reseller account. The reseller may rent a dedicated server from a hosting company, or resell shared hosting services. In the latter case, the reseller is simply given the permission to sell a certain amount of disk space and bandwidth to his own customers without renting a server from a web hosting company he signed for a reseller account with. But instead of only having 1 account for each domain, you have many accounts and each domain name can have their own.

If you have multiple web sites however, you do not need a reseller hosting account. They can make things simpler and easier but most regular shared hosting can host multiple sites as well and usually at just a fraction of the price. Reseller hosting is great for people mostly who want to start their very own web hosting company.
Another important thing you should look for is the space and bandwidth amount that is given to you. In this case, I recommend unlimited reseller hosting.
Unlimited reseller accounts give you the freedom to sell web hosting without major restrictions and give your clients more value for their money. Once you sign-up as a unlimited reseller you will have a reseller hosting account control panel called Web Host Manager also known as (WHM) with unlimited features. There are other commercial control panels but I would like to recommend cpanel which is the number one control panel hosting companies' use. cPanel / WHM will be the most trusted and reliable control panel for most resellers that offer hosting.
Most of the unlimited reseller programs include a free domain reseller account like ENOM or RESELLERCLUB these are some of the biggest ICANN accredited registrars, free WHMCS billing software and free WHM/cPanel control panel. You will also benefit from a free Site builder tool on all cpanel accounts and some web hosting companies offer their clients free website templates as a value add service.
WHM is the interface where you go to create your new customer accounts add domain names and run SSH commands. You can easily create new cPanel accounts for your clients via the WHM interface, as an unlimited reseller web host you have the capabilities to suspend, terminate and control every aspect of hosting accounts. Cpanel is where the clients will go to administer their website or websites create more add on domains and much more.
Web hosting means of a small or medium business generally differ from the needs of a large business. The differences include disk space, programs needed and similar things. But as a small business owner you will have to decide the need of your business before choosing a web host in order to save time in the future. If you have a business that will expect low traffic and sales you will not need as much as a business that will be expecting high volume. If you are running a business that will expect high volume, then unlimited hosting may be right for you.
Do you need web hosting for your small business? Get unlimited reseller hosting if you're looking for a cheap web hosting service, there are many companies that offer low monthly rates to host (store) your site. Remember that a web host is simply a company that provides a storage area for your website. Along with this service, they usually provide a variety of obviously necessary and other nice to have added ones. Some of these include, bandwidth, disk space, a site builder, free website templates, customer and technical support, MYSQL databases, POP email accounts, Fantastico, statistics like Webalizer or referrer logs, more than one hosting plan and of course other features too numerous to mention.