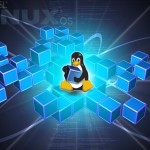 In this era the maximum use of internet and internet based technology is obtained a possibility of maximum use of high server technology like web hosting, server hosting. On the Internet there is a big argument over which operating system is the best for web hosting. In any kind of server technology it is very essential to know about the basics of the different servers and understand the technical configuration. The most confusing decisions about the web hosting which platform is compatible for the server There are a number of different choices out there but the main two are Linux and Windows web servers. Windows Hosting while others offer Linux Hosting.  We are exactly not knows that what are the differences between the two hosting platforms.
Read the rest of this entry »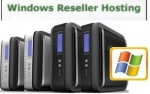 The term reseller hosting mainly a type of webhosting when a person can sell webhosting services to other individuals using the resources (bandwidth, disk space, etc.) allocated to his/her hosting plan. Resellers are usually using WHM (Web Hosting Manager) to manage hosting accounts on the server.
"Reseller hosting" is a fictional concept. It's always been a marketing term not a technical specification. The term "Reseller" lacks technical specification or specific set up that would distinguish it as a hosting type. But at the same time "Reseller Hosting" is a multi-million dollar industry.
What is Reseller Hosting? The Reseller hosting is where you are given a certain amount of disk space and bandwidth just like regular web hosting. Reseller hosting is a form of web hosting wherein the account owner has the ability to use his/her allotted hard drive space and bandwidth to host websites on behalf of third parties. The reseller purchases the host's services wholesale and then sells them to customers, possibly for a profit. A certain portion of hard drive and bandwidth is allocated to the reseller account. The reseller may rent a dedicated server from a hosting company, or resell shared hosting services. In the latter case, the reseller is simply given the permission to sell a certain amount of disk space and bandwidth to his own customers without renting a server from a web hosting company he signed for a reseller account with. But instead of only having 1 account for each domain, you have many accounts and each domain name can have their own.
Read the rest of this entry »